Hobie Cat - yes the sailboat company, that has been making big waves on the kayak fishing scene. Since 1999 they have been offering mirage drive kayaks - the first fishing specific model came out in 2001.
The mirage drive is a pedal driven device that propels the kayak. The pedal system is patented and unique to Hobie and it has been one of the biggest innovations in the kayak fishing community since sit-on-tops.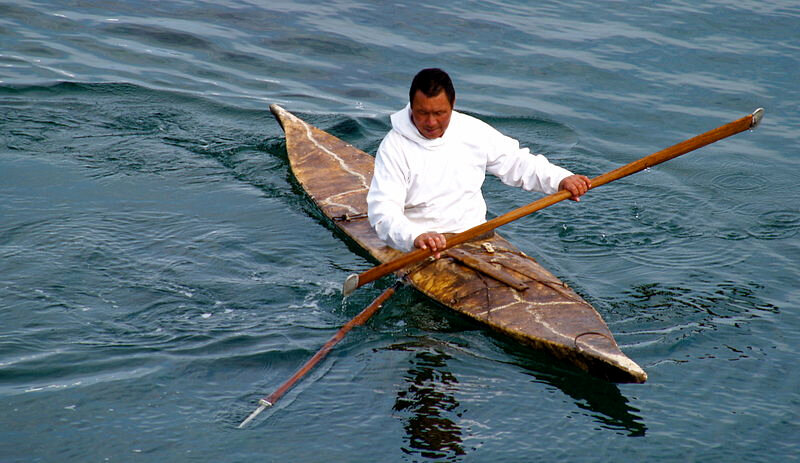 Advantages to pedaling:
The biggest advantage of a Hobie pedal drive kayak is that the user's hands remain free to fish. If you haven't experienced this yet - you must. Here are a few scenarios of how pedaling will greatly improve your kayak fishing experience.

1. It's windy and you just positioned your kayak to make the perfect cast. You put down your paddle and quickly pick up your rod and rush to make the cast before you blow off of your position - you miss your spot, you miss the fish, you miss lunch! In a Hobie, you can hold your position and make the cast - in fact you can make multiple casts, because you won't be blown out of position.
2. You're fishing bridge pilings or the mouth of a stream and you paddle up to the spot you want to cast to. You drop the paddle and make a cast. You immediately drift back in the current and your lure follows - probably getting pulled out of the strike zone you intended it to be in. In a Hobie, you pedal up to your spot, match your speed to hover in the current and cast as many times as you want without losing ground - nice!
3. You've launched through the surf and spent the morning hauling in monster blues and some hefty stripers. You realize that you're now 3 miles off the beach with an outgoing tide and a strong wind blowing in your face. You start to paddle back and realize that you're hardly moving. Your arms are still aching from fighting all the fish, the sun is beating down on you, and you're not sure if your crying or if it's just the salt making your eyes burn.
Yep, you guessed it - you should be pedaling a Hobie in this situation. The Mirage drive delivers massive torque with less effort and will give you the extra push you need to get back to the beach.
Can the Mirage Drive be used in shallow water?
Yes, it can. Even though the drive fins draw 20" while fully extended, they don't need to be fully extended in order to move you along. You can still generate propulsion with a very short pedal stroke. You won't be moving at full speed, but the chances are that if you're in really shallow water you're probably trying to sneak up on a fish anyway.
If you're really concerned about dragging bottom, the drive can be easily removed on the water and the kayak can then be paddled with a traditional kayak paddle.
So is pedaling for you?
Once you experience the benefits of hands-free fishing, the ability to hover in current and make good time against wind and tide, we think that you will quickly fall in love with the Hobie Mirage Drive kayaks.
So now that you've decided that pedaling is for you, all you need to do is decide on which Hobie Kayak Mirage Drive model to purchase.
1. The Hobie Sport, is the smallest and lightest Mirage kayak and it is geared toward smaller individuals (under 235 lbs with a 32" inseam or less)
2. The Hobie Outback - the original Mirage Drive fishing kayak can handle just about anyone. It has plenty of weight capacity and storage and many useful features that continue to make it one of the top choices.
3. The Emotion Renegade is the newest addition to the Mirage Drive fishing lineup and it too has been drawing lots of attention from the kayak fishing community. It is a much sleeker performance oriented hull when compared to the Outback and has been a favorite among those who like to paddle their kayak as well as pedal it.
4. The Lifetime Tamarack 100 is the fastest kayak in the affordable range which is 10 feet long. It has gained much favor with the big water kayak fishermen. If you need to cover some distance and don't mind storing and transporting a longer kayak than this may be the model for you. On a quick note, if you want some best fishing kayak under $500 then you must consider Lifetime Tamarack.
5. If you prefer to have company on the water the Hobie Outfitter is a tandem model. This is a very stable platform and we have found that one person can stand and sight fish while the other controls the kayak. Be sure to take turns - there's enough fish for everyone.
Reference:
Wikipedia and Kayakflow.com
---
Next Article: Why Spin Cycles Aren't Same As Exercise Bikes?